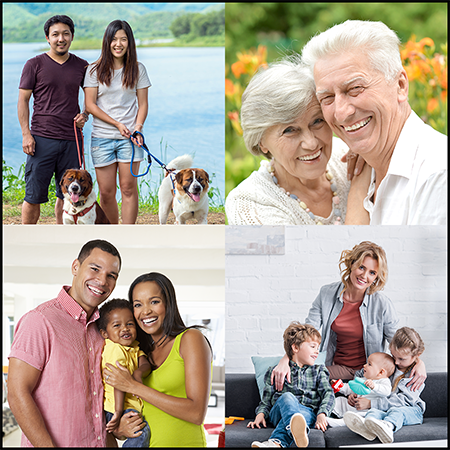 We are non-profit and here to help you find the best path forward to financial wellness.
We are an accredited agency and uphold a rigorous code of ethics and maintain high standards requiring counselor certification, fiscal integrity, and volunteer Board governance. Our affiliations include:
Council on Accreditation
National Foundation for Credit Counseling
HUD –approved Housing Counseling Agency
South Dakota H.E.R.O (Homeownership Education Resource Organization) Provider
United Way agency in Rapid City, Sturgis, and Northern Hills
Rapid City Chamber of Commerce
Better Business Bureau
South Dakota Retailers
Why People Choose Us
certified counselors
We have Certified Consumer Credit Counselors who work with you in developing a personalized Financial Action Plan that results in positive and lasting solutions and helps you reach your goals. We have a variety of programs to offer ranging from debt management, financial counseling, housing counseling and bankruptcy.
qualified educators
We have financial education classes, pre-purchase home buying classes and more taught by our well-trained educators. Our educators are certified through the National Foundation for Credit Counseling.
proven track record
We have been serving individuals and families for over 45 years.
We have provided counseling for over 45,000 families and provided education classes for over 86,000 individuals.
We have returned $57,913.781 back to the community on behalf of our Debt Management Clients.
Our latest surveys show a 100% satisfaction rate with our services.
Programs
We are committed to the financial wellness of every person in our community. We believe that education – at any age- is the key to making positive, informed financial decisions for yourself and your family. We know that managing finances can sometimes be overwhelming and we are here to help.
Testimonials
Credit When Credit Is Due class was empowering, which is what people need to handle their money and problems with credit. This class teaches you to be proactive rather than reactive.

- David
I love the Debt Management Program. I am paying my debt off and my credit score is on the way up!

- Mark
I just wish I had done this a long time ago. I now know it's not too late to fix my credit.

- Juanita
Even though I have bought a house before, I learned a lot. I have recommended make Your Move to other people. One couple said they could make it a date night.

- Marcus
Sign up here for emails about classes and tips

Consumer Credit Counseling Service of the Black Hills (CCCS/BH) was established as a non-profit agency in Rapid City, South Dakota in 1974 to help people in our community and the surrounding area overcome their financial obstacles, achieve their financial goals, and improve the quality of their lives. We have provided immediate debt relief to consumers for more than 40 years. We serve South Dakota, Nebraska, North Dakota and Wyoming.