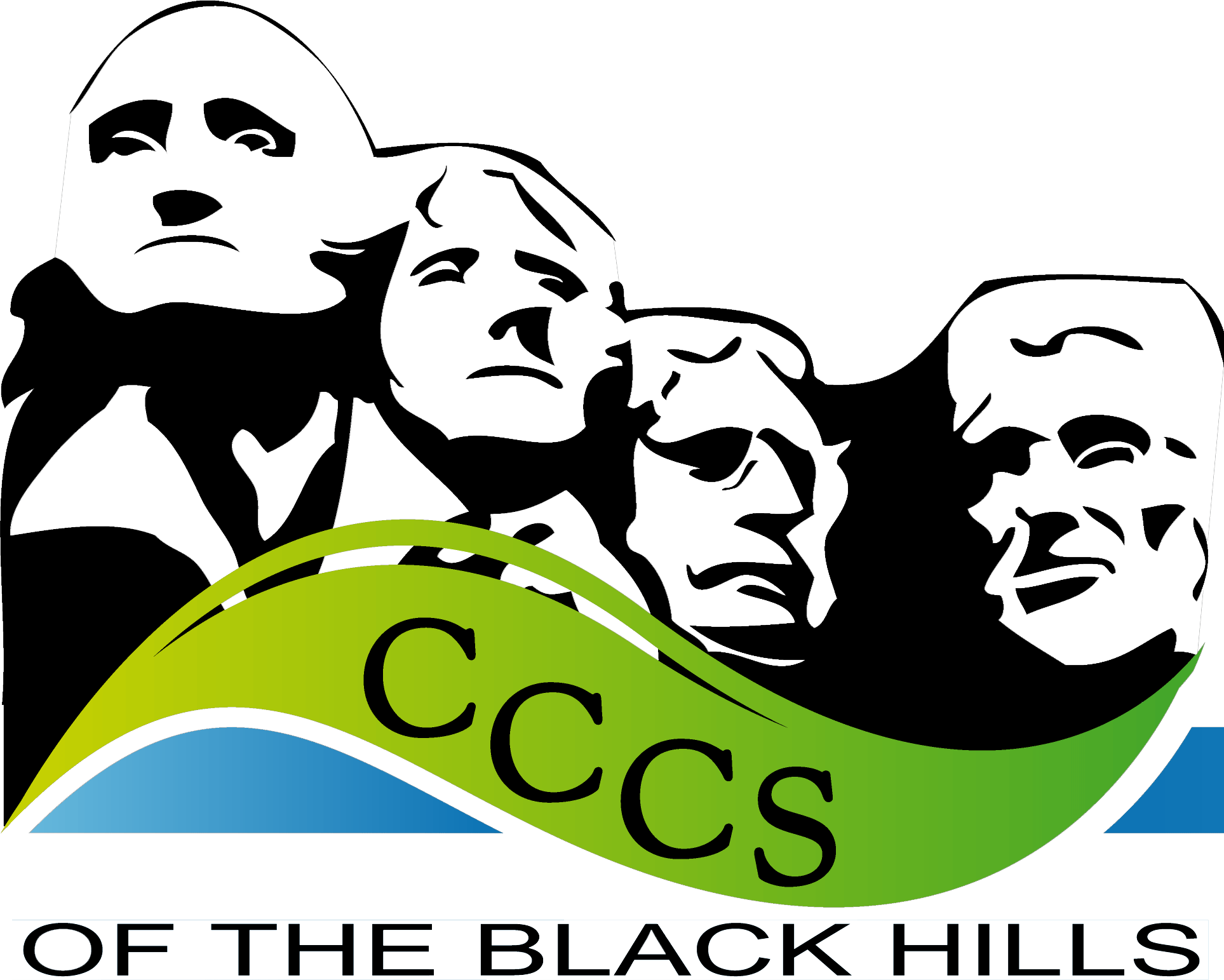 NFCC Member, HUD Approved, COA accredited, United Way of the Black Hills Member agency, HERO approved provider.
If you live in Wyoming, Nebraska, or North Dakota, CCCS of the Black Hills can serve you too.
All appointments are currently by telephone
We can answer questions by phone and email, however, if you would be interested in a face-to-face appointment for a full financial review please click here.
It can be difficult to know where to turn for help. Finding the right expert is important when there are so many predatory services on the Internet. Our counselors are NFCC and HUD certified and non-judgmental. They understand your fears and struggles and can answer your questions. We have been serving the community for over 45 years. We are your local, trusted source for help.
Consumer Credit Counseling Service of the Black Hills is a non-profit and here to help you find the best path forward to financial wellness.
We are an accredited agency and uphold a rigorous code of ethics and maintain high standards requiring counselor certification, fiscal integrity, and volunteer Board governance. Our affiliations include:
Council on Accreditation
National Foundation for Credit Counseling
HUD –approved Housing Counseling Agency
South Dakota H.E.R.O (Homeownership Education Resource Organization) Provider
United Way agency in Rapid City, Sturgis, and Northern Hills
Rapid City Chamber of Commerce
Better Business Bureau
SD Native Homeownership Coalition
South Dakota Retailers
Why People Choose Us
certified counselors
We have Certified Consumer Credit Counselors who work with you in developing a personalized Financial Action Plan that results in positive and lasting solutions and helps you reach your goals. We have a variety of programs to offer ranging from debt management, financial counseling, housing counseling and bankruptcy.
qualified educators
We have financial education classes, pre-purchase home buying classes and more taught by our well-trained educators. Our educators are certified through the National Foundation for Credit Counseling.
proven track record
We have been serving individuals and families for over 45 years.
We have provided counseling for over 45,502 families and provided education classes for over 86,227 individuals.
We have returned $58,267,124.98 back to the community on behalf of our Debt Management Clients.
Our latest surveys show a 100% satisfaction rate with our services.
COVID-19
Frustrated and Overwhelmed?
Does the uncertainty of our economy due to COVID 19 have you stressed out? Is unemployment, increased day care costs, and increased food costs, stretching your budget beyond reason? Do you have a plan on how to address all your deferrals when they become due? Wondering what best steps you can take now to protect your family finances?
CCCS of the Black Hills has trained counselors that can help you find the best path forward. To visit with a counselor is free of charge. Appointments are available by phone. Many people have never been in a situation like this, using up their savings and wondering how they will pay their bills. It is hard to know what are the best steps to take when things go wrong. Our trained and certified counselors can help.
How can CCCS of the Black Hills help you?
Questions about the mortgage forbearance process?
Wondering what will happen at the end of your forbearance?
Questions on the paperwork you signed?
Has your servicer been less than cooperative?
Struggling to pay your rent and wondering what your options are?
Wondering how a deferral affects your credit score?
Wondering how to handle mounting credit card debt?
How will you pay all your bills and expenses?
Can you tell a scam from legitimate help?
Many of the deferrals put in place by the CARES Act and from your lenders have expired or will be expiring soon.
Visit with our HUD and NFCC Certified Counselors to review your options. We will provide you accurate advice on what is best for your specific situation. Whether you are struggling with housing issues, medical debt, credit cards, budgeting, we can assist you. An appointment is free of charge so there's no reason to delay.
Do not let the uncertainty of today's environment paralyze you from taking the steps you need to now. Call us today at 800-568-6615 or 348-4550.
Do you know South Dakotans who are struggling to pay their rent, mortgage or utilities?
South Dakota Housing Development Authority (SDHDA) may be able to help.
Potential applicants can visit sdcareshousingassistance.com to verify eligibility requirements and to begin the application process.
Programs
We are committed to the financial wellness of every person in our community. We believe that education – at any age- is the key to making positive, informed financial decisions for yourself and your family. We know that managing finances can sometimes be overwhelming and we are here to help.
Sign up here for emails about classes and tips

Consumer Credit Counseling Service of the Black Hills (CCCS/BH) was established as a non-profit agency in Rapid City, South Dakota in 1974 to help people in our community and the surrounding area overcome their financial obstacles, achieve their financial goals, and improve the quality of their lives. We have provided immediate debt relief to consumers for more than 40 years. We serve South Dakota, Nebraska, North Dakota and Wyoming.